Uukwaluudhi Safari Lodge (Uukwa for short) is located northwest of Etosha National Park.  We are a private game reserve in the Uukwaluudhi Conservancy that provides guests with a unique, remote experience filled with wildlife and stunning landscape views in the heart of Kaokoland.
We offer safari game drives on our property and cultural excursions to nearby villages which will give you a new perspective on Namibia and the beautiful NorthWest area known as the Kunene Region.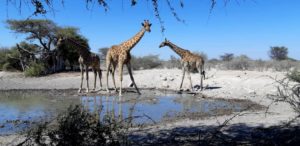 Our Onduli Hide Our wonderful new hide allows guests to calmly sit and enjoy nature…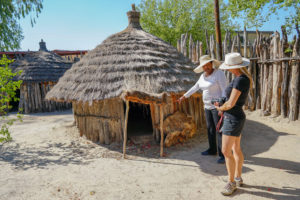 Half-Day Cultural Tour Visit the Uukwaluudhi Royal Homestead, experience the amazing Baobab Tree, and learn…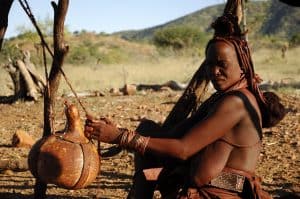 Visit a Traditional Himba Village We invite you to spend a morning at a traditional…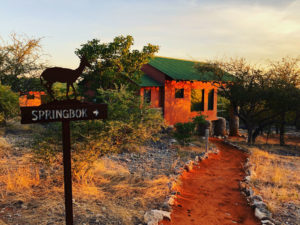 Our Rooms Our unique, individualized chalets are perfect for 1 or 2 people and our…

Our Home Let Uukwaluudhi be your home away from home! Complete with Wi-Fi, a fully stocked…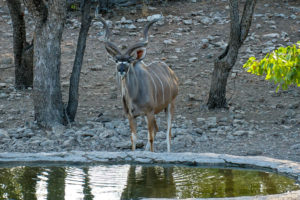 Our View Enjoy wildlife right in front of you at the Lodge Waterhole: giraffe, eland,…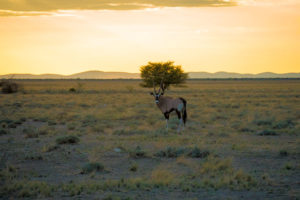 Uukwaluudhi is committed to conserving this beautiful Namibian location and protecting its wildlife such as…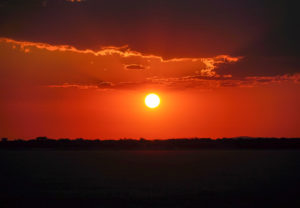 Uukwaluudhi is run 100% on solar power.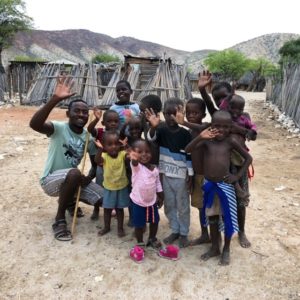 Here at Uukwa, we make a difference in the community...